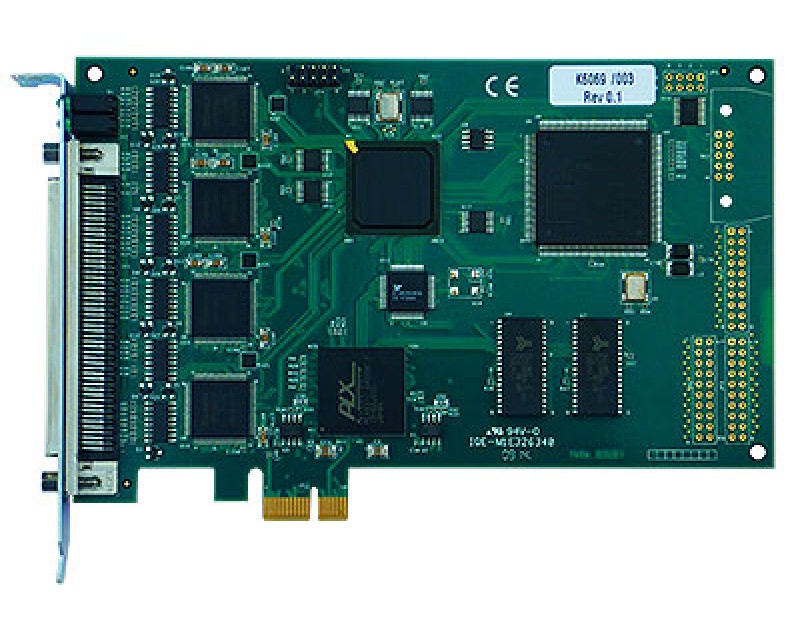 FarSync X.25 T4Ee
Request Price

Manufacturer:
Farsite
Part Number:
FS6456
Description:
4-Port X.25 Intelligent PCIe Multi Clock
Availability:
Approx. 1-3 Weeks
FarSync X.25 T4Ee
4-Port PCIe Bus Mastering Card
The FarSync T4Ee card and software is designed to provide high performance hardware communications solutions for business, government and military requirements who require a PCI express high capability synchronous communications card to support a range of different line signalling interfaces and highly adaptable control of line clocks. The product includes a low level driver that allows access to the communications features available in the hardware. The comms processing is handled by a FarSite Communications Controller that can be customisable for special use.

The card can use the host's standard TCP/IP protocol stack to allow access to IP based networks such as the Internet. The FarSync SDK provides a Developers Toolkit for the product.

The T4Ee is a PCI express communications card with four independently configurable sync/async/bisync serial ports. Sync operation supports transparent bitstream and bitsync (HDLC) of up to 10 Mbits/s per line with a total card bandwidth of 64 Mbits/s. The highly flexible universal network connector supports RS232, X.21, RS530 (RS422 signalling), RS485 (2 and 4 wire), RS449 (RS422 signalling) and V.35 network interfaces.

Line signalling modes: NRZ, NRZI, Manchester encoding, FM0, FM1 and Conditioned Diphase (Differential Manchester) up to 10Mbits/s are handled as well as soft selectable line termination resistance.

One of the unique features of the T4Ee is the variety of clock source options, clocks can be:
• Internally generated using local clock synthesizers, independently on each line
• External from the WAN communications line
• Sourced on one port then routed to the others
• Multiplied or divided per port to obtain the required rate
The transparent bitstream option available with the APIs is suitable for VoIP (as a subsystem), video and voice such as T-DMB (Digital Multimedia Broadcasting), DAB (Digital Audio Broadcasting) ETI (Ensemble Transport Interface - ETSI EN 300 799).

Product Data Sheet