Infrastructure Protection
Critical infrastructure is defined as the collection of public and private services that are essential to sustain government, provide for a safe living environment, maintain day-to-day business, and secure a prosperous economy. They include both public and private enterprise services such as; government operations, banking and finance, telecommunications, emergency services, gas and oil, electric and energy, water, and transportation.
Engage has solutions for critical infrastructure connectivity assurance that utilise a "Guardian Spirit" with Multi-Circuit and Multi-Technology "powers" to exercise every available option to keep the Voice, Video or Data systems fully operational.
• Deliver on Stringent Service Level Agreements
• Back Up for Mission Critical Connectivity
• Disaster Recovery for Public Safety Networks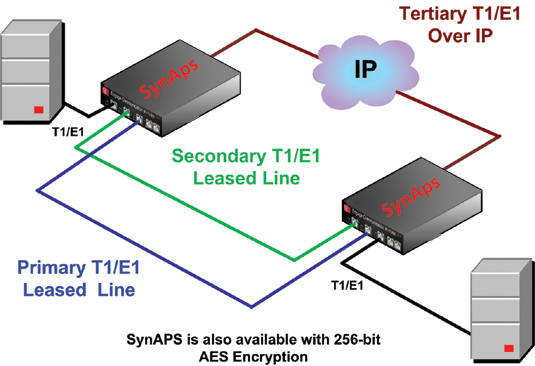 Target Market
Engage's sophisticated Critical Connectivity Solutions are targeted at the Voice, Video and Data requirements of Government Agencies, Multi-site Corporations and Organizations in many different industries including:
| | |
| --- | --- |
| • Defense | • Emergency Services |
| • Telecommunications | • Financial Services |
| • Oil and Gas | • Electric Power |
| • Transportation | • Water |
Multi-Circuit Protection Switching
Engage's critical connectivity solution incorporates a protection switch with 3 or 4 T1/E1 interfaces. The third and fourth are used for intelligent switching to a Secondary or Tertiary circuit.