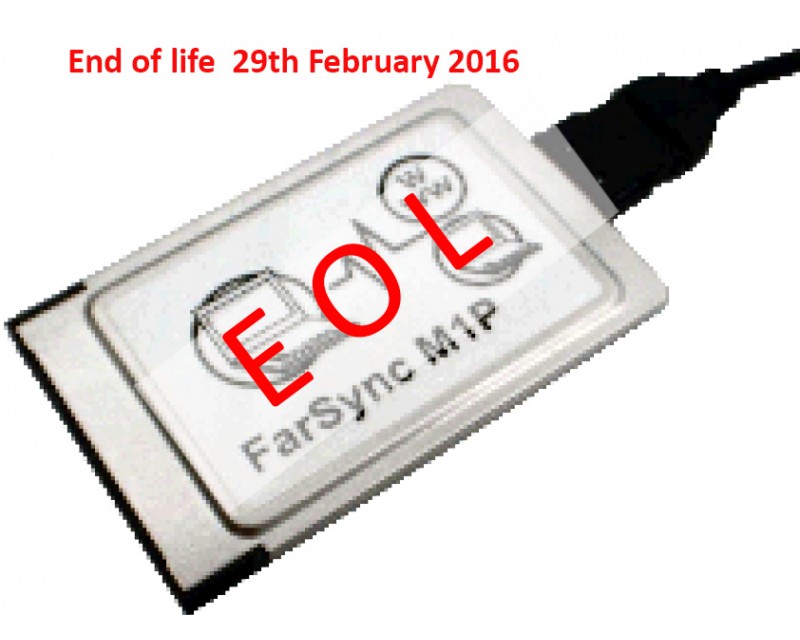 FarSync X.25 M1P v2
Request Price

Manufacturer:
Farsite
Part Number:
FS6133
Description:
1-port PCMCIA Adapter
Availability:
Out Of Stock
FarSync X.25 M1P v2
PCMCIA Adapter
The FarSync X.25 M1P v2 adapter has been developed to provide high performance X.25 connectivity for Windows XP, Vista, Server 2003 and Server 2008. The 1 port PCMCIA card can utilise lines up to 512 Kbits/s with support for RS232, X.21, RS530 (RS422) and V.35 network interfaces.
The X.25 software has a host of features including ISO Transport (classes 0 to 3), IP over X.25, support for OpenFT FTAM, a WinSock2 compliant Sockets API, a Java API, a COM Port API, a low level NCB API and a LAPB layer 2 (HDLC) that is also directly accessible by its own API. The Sockets API is also accessible from .NET applications.
The FarSync X25 cards and software are well proven and very reliable making them ideal for non stop applications.
When used in conjunction with a low profile PCI to PCMCIA adapter the FarSync X25 M1P v2 card provides an economic X.25 solution for low profile servers with PCI slots.
A comprehensive Developers Toolkit is included with each product together with a GUI multi-port Line Monitor and a Line Statistics application.

Product Data Sheet