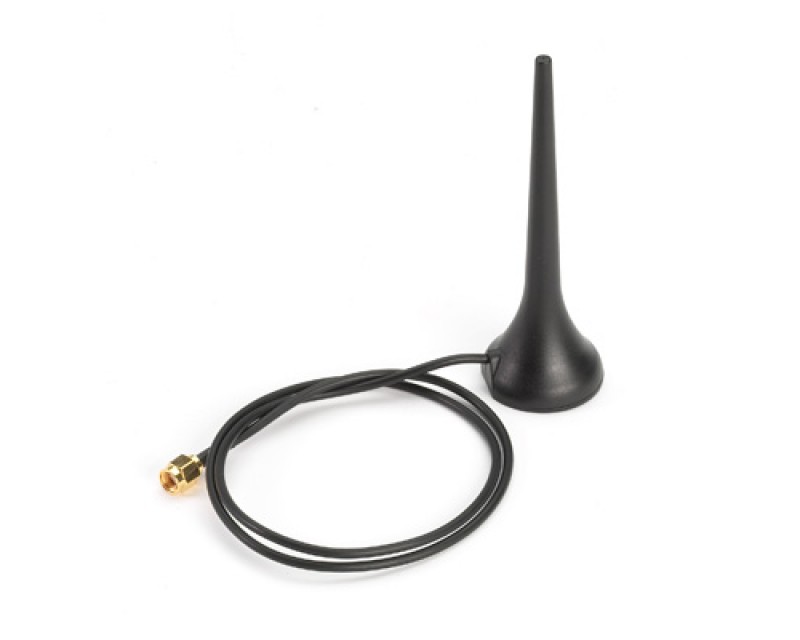 Digi 900 MHz, Half Wave Dipole, 2.1 dBi, RPSMA female
Request Price

Manufacturer:
Digi International
Part Number:
A09-HSM-7
Description:
900MHz Antenna, RPSMA female
Availability:
Approx. 1-3 Weeks
Digi 900 MHz, Half Wave Dipole, 2.1 dBi, RPSMA female
900 MHz and 2.4 GHz Antennas
Digi's selection of antennas, cables, and accessories offers many options for maximizing the RF distance of an OEM applications. Antennas are an integral part of a wireless communication system and Digi offers a variety of antennas for all types of applications. Each application can have different antenna requirements as determined by the desired transmit distance, line-of-sight conditions and network architecture. There are various options for antennas with trade-offs of cost, size and performance.
Factors that affect the performance of the antennas are RF cable length, height of antennas off the ground, obstructions, radiation pattern and gain of the antennas. Maximizing RF range with antennas is an effective component of reliable wireless communication – click here for more information on how to maximize range.