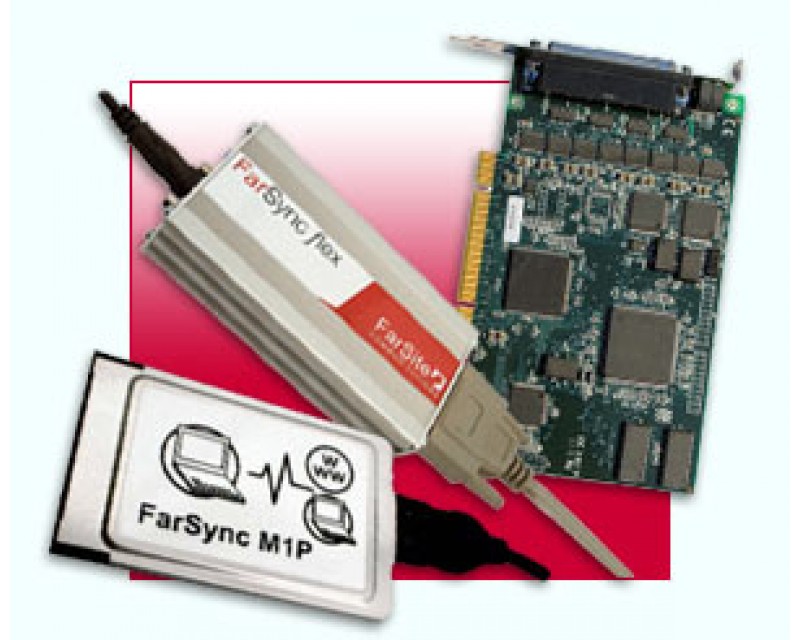 FarSync SDK Software
Request Price

Manufacturer:
Farsite
Part Number:
FS9610
Description:
Developers Toolkit for FarSync adapters
Availability:
Approx. 1-3 Weeks
FarSync SDK Software
The Developers Toolkit for FarSync Adapter Products
The SDK supports writing applications to use the FarSync range of products on both Linux and Windows. It contains documentation, working sample applications, user libraries and test utility applications. There is everything a user needs to rapidly develop and test a wide variety of applications using synchronous (HDLC framed) protocols, V.120, LAPB, asynchronous data or transparent bitstreams including Audio, G.704, MPEG Video T-DMB, DAB STI and DAB ETI with the bitstream encoder and decoders provided.

The SDK is intended to allow easy access to the set of hardware features offered by the various adapters in the FarSync range whilst also providing additional software encoding and decoding to supplement that provided by the hardware.

The FarSync SDK supports APIs on the following products:

Note: This toolkit is not appropriate for the FarSync X25 range of products, they are supplied with their own specialist X.25 toolkit. The FarSync X25 cards can also support modes of operation as described in this page at the same time as X.25.

Product Data Sheet