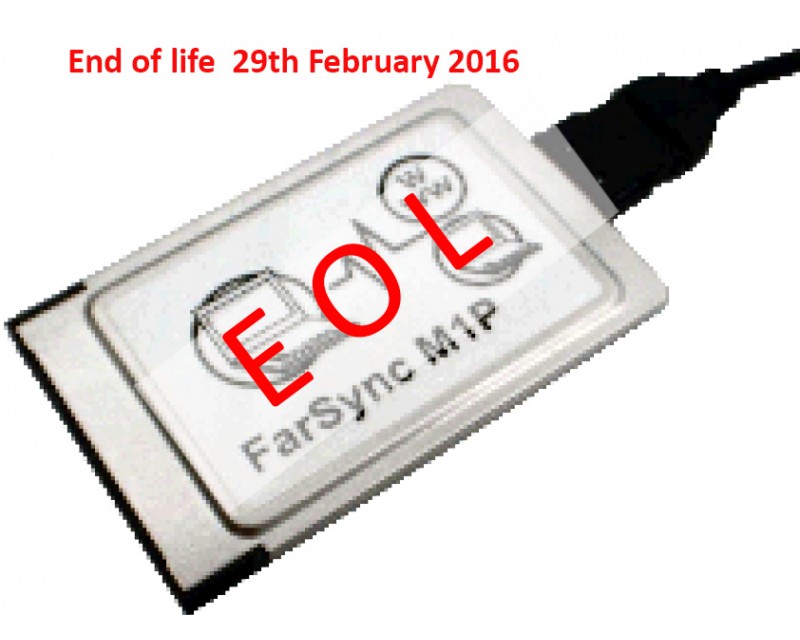 FarSync M1P v2
Request Price

Manufacturer:
Farsite
Part Number:
FS4133
Description:
PCMCIA Synchronous Adapter
Availability:
Out Of Stock
FarSync M1P v2
PCMCIA Synchronous Adapter
The FarSync WAN M1P v2 adapter provides the solution for your X.21, V.35, RS530 (RS422) and RS232C synchronous connectivity requirements in a PCMCIA adapter format. Whether you are connecting to the Internet, a satellite link, a private network using TCP/IP, connecting sites using Leased Lines or need to use the adapters API, this FarSync adapter provides the connectivity solution. The product includes support for the standard Windows SDCI API. This provides applications with direct access to the adapter's communications port for bit synchronous (HDLC) framing. The adapter installs seamlessly as a plug and play device under Windows XP, Vista, Server 2003 on both single and multi core systems. The interface to the adapter is presented as an NDIS (LAN) driver with TCP/IP running over PPP with optional authentication by CHAP or PAP (RFC 1334). The FarSync drivers are signed by Microsoft for easy installation.