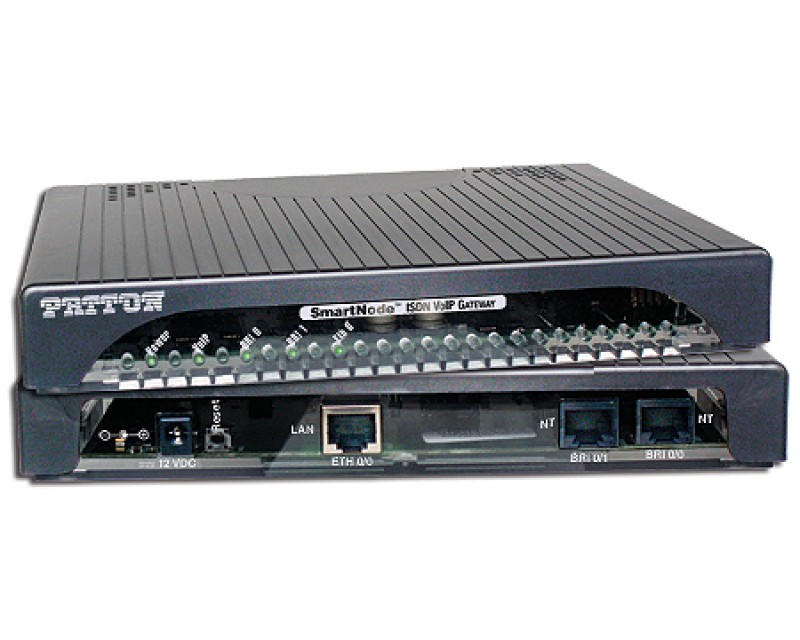 Patton SmartNode DTA 2 BRI ISDN Terminal Adapter - 4 VoIP Calls, 16 SIP sessions not upgradeable with High Precision Clock
Request Price

Manufacturer:
Patton Electronics Co.
Part Number:
SN-DTA/2BIS4VHP/EUI
Description:
Patton SmartNode VoIP Gateway DTA 2x BRI/So NT, 4 VoIP, 16 SIP sessions 1x Ethernet
Availability:
Approx. 1-3 Weeks
Patton SmartNode DTA 2 BRI ISDN Terminal Adapter - 4 VoIP Calls, 16 SIP sessions not upgradeable with High Precision Clock
2 BRI ISDN 4-Port VoIP Terminal Adapter with High Precision Clock
The SmartNode DTA enables integration of ISDN network users into a local VoIP phone service, or extends an ISDN line of a PBX to a remote site over IP. It offers a simple end-user configuration interface and connects both to a PBX in point-to-point mode and an So bus in point-multipoint mode.

The SN-DTA enables the connection of ISDN terminals or SOHO PBXs to a VoIP network or Internet Telephony Service. It can connect to ISDN PBXs in point-to-point mode and ISDN Terminals in point-multipoint mode (S-Bus) and offers a feature rich configuration interface.

Like every SmartNode the DTA includes intelligent call routing technology with advanced features like number plan adaptations, mappings between ISDN and SIP/H.323, manipulation of call properties through regular expressions, routing calls based on time-of-day or bearer capability criteria and much more.

Key ISDN services such as AOC, PARE, CLIP, COLP, etc. are mapped using industry standard methods to SIP and H.323.

The SN-DTA supports SIP overlap dialing (RFC3578) for countries with dynamic dialplans. The integrated ISDN line-power feeds connected terminals in the same way as a legacy ISDN NT to enable a seamless switchover from an ISDN to VoIP access.

Gateway functions use standard CODECs such as G.711, G.723, G.729, and T.38 fax as well as industry standard SIP and H.323 signaling protocols to ensure seamless connection and compatibility for all voice services. Comprehensive quality of service (QoS) features offer traffic classification and tagging options that include TOS, DiffServ and VLAN 802.1p/Q tagging.
**Other interfaces available, please contact websales@emtec.com.au for further information**

Product Data Sheet