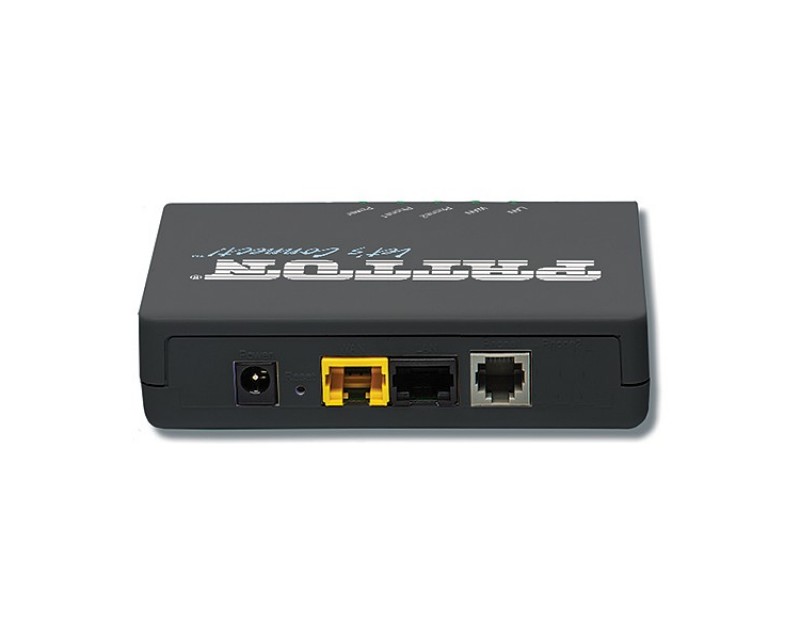 *Patton SmartNode SN101 Analog ATA/Router
Request Price

Manufacturer:
Patton Electronics Co.
Part Number:
SN101/1JS/E-EU
Description:
Patton SmartNode SN101 Analog ATA/Router
Availability:
In Stock
Patton SmartNode SN101 Analog ATA/Router
1 FXS
SmartNode Analog Telephone or Fax Adapter-Router
Features
• Analog interfaces​
• Codecs​

▪ G.711-ulaw, G711-alaw, G729, G723
▪ G.726: 16k / 24k / 32k / 40k bit/s (ADPCM)

• Call Features

▪ Call Waiting, Call Transfer
▪ Call Forward as Busy forward; Non-Answer forward; unconditional forward
▪ Do-not-disturb (DND) support
▪ 3-way conferencing

• Fax Modes

▪ G.711 pass-through
▪ T.38 relay support
Overview
The SmartNode 100 series of ATAs are feature-rich analog telephone adapters that enable you to connect standard telephones and make VoIP calls using your broadband connection. There is no need to replace your existing analog telephones just because you want to enhance your phone system.
Easy to install and simple to use, the SN100 series connects standard telephones or fax machines to any Voice over IP (VoIP) service provider.
Well equipped with two FXS RJ-11 phone interface, you can speak or fax as with the old fix net telephone. With small design you can easily place the adapter anywhere.

Product Data Sheet
Applications
​