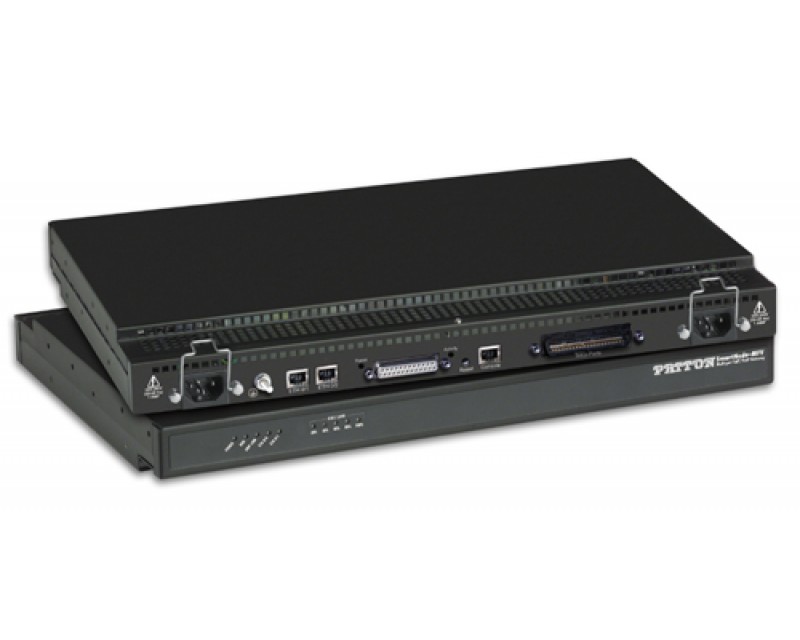 Patton SmartNode 4932 32-Port Gateway - 32 FXS
Request Price

Manufacturer:
Patton Electronics Co.
Part Number:
SN4932/JS/RUI
Description:
32-Port FXS Gateway
Availability:
Approx. 1-3 Weeks
Patton SmartNode 4932 32-Port Gateway -
32 FXS
IpChannel Bank Multi-Port FXS Gateway
The SmartNode 4900 Series IpChannel Bank is the perfect business solution for applications requiring 12 to 32 concurrent analog voice/fax calls. The IpChannel Bank transforms any PBX system, analog call-center application, or ISP MDU service into a state-of-the-art packet-voice system without requiring costly equipment replacement or upgrades. There are several models in the SN4900 Series - ranging from 12 to 32 FXS or FXO ports (look for the "JO" letters in the model code for FXO ports, and the "JS" letters for FXS ports). Also available are different WAN interface options: V.35, X.21, T1, E1, ADSL, G.SHDSL. The SN4900 Series supports key industry-standard VoIP signaling protocols such as SIP, H.323, and T.38 Fax Relay--plus fax-bypass and modem-bypass. This ensures interoperability with the leading soft switches and VoIP services. Built-in Quality of Service (QoS) features include voice prioritization and traffic management via configurable service-policy profiles. Patton's advanced DownStreamQoS ensures clear, uninterrupted voice--even over best-effort networks such as the Internet. Packet classification using 802.1p, TOS, and DiffServ makes integration with existing managed QoS networks easy.

Product Data Sheet