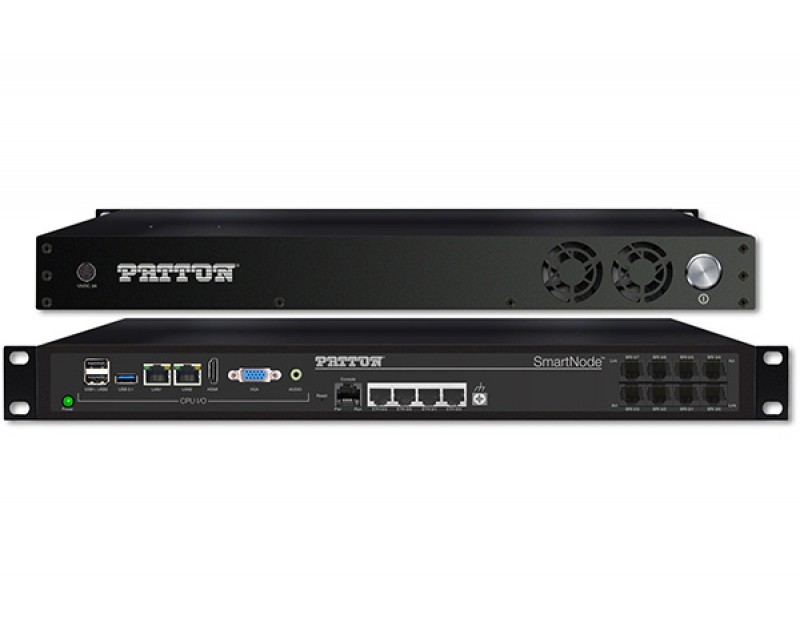 Patton SmartNode Open Gateway Appliance (SNOGA) Large - 4 BRI Router - 4 FXS, 4 FXO & 12 VoIP with High Precision Clock
Request Price

Manufacturer:
Patton Electronics Co.
Part Number:
SNOGA-L/4BIS4JS4JO12V/EUI
Description:
Patton SmartNode Open Gateway Appliance - Large 4x BRI, 4 FXS, 4 FXO, 12 VoIP, 4x LAN/WAN
Availability:
Approx. 1-3 Weeks
Patton SmartNode Open Gateway Appliance

(SNOGA) Large - 4 BRI Router - 4 FXS, 4 FXO

& 12 VoIP with High Precision Clock
VoIP Appliance
Patton's SmartNode Open Gateway Appliance (SNOGA) enables industry peers or integrators to simply buy the unit and install their software of choice, or partner with Patton to create a custom OEM solution for any number of applications. With the ability to run any IPPBX, soft switch, router, SBC, call recorder, or call accounting software, alongside any one of Patton's robust Gateways, the SNOGA opens the door to endless possibilities and customer satisfaction, every time.
The Open Gateway Appliance is a convenient "one box" solution. With the built-in VoIP Gateway, the Open Gateway Appliance eliminates the interoperability obstacles for companies that want to keep their legacy equipment including PBXs, phones, fax equipment and POTS lines. Configuration options include a range of analog FXS/FXO and/or ISDN BRI/PRI gateways coupled with the industry standard miniITX PC board.

Product Data Sheet