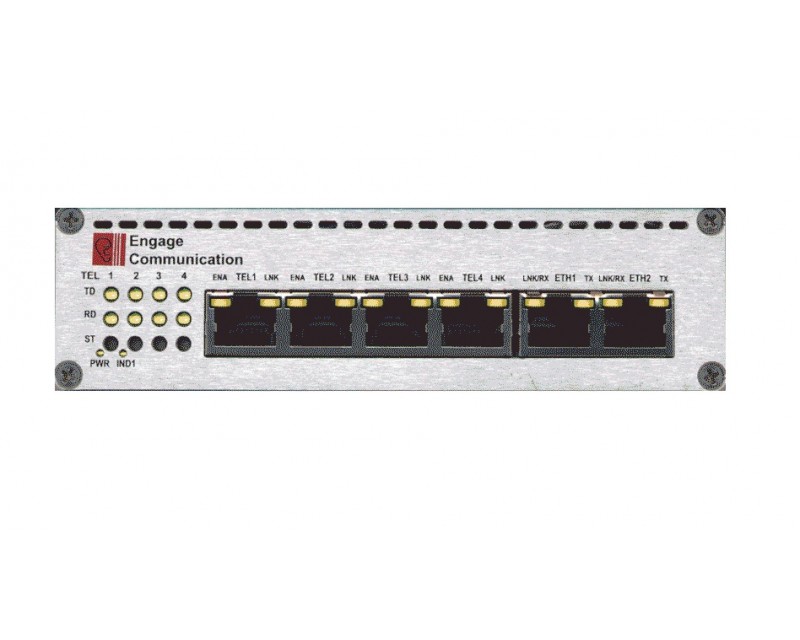 Engage PrimaStratum - GPS Stratum 1 Timing
Request Price

Manufacturer:
Engage Communication
Part Number:
GPS-STRATUM1-TIMING
Description:
GPS Stratum 1 E1 Timing Source
Availability:
Approx. 1-3 Weeks
Engage PrimaStratum - GPS Stratum 1 Timing
GPS based Stratum 1 Clock for Synchronous Telecom Networks
Enable One to Four T1/E1 timing interfaces with Stratum 1 Timing Signals
The PrimaStratum receives GPS satellite timing signals to control an onboard oscillator providing from one to four T1 or E1 Stratum 1 reference clocks. The PrimaStratum utilizes a mixed-signal phase lock loop GPS driven frequency module to generate extremely accurate 1.544MHz/T1 and/or 2.048MHz/ E1 references clocks that are frequency locked to the Global Stratum 1 source. The Stratum 1 clock is the basis for all telecom voice and data interfaces, required to assure proper synchronization of signals and call quality. The PrimaStratum incorporates this timing signal as a source for timing multiple telecom digital interfaces (T1/E1). These interfaces can be used to synchronize even remote telco equipment to a reliable, standard timing signal.
An Ethernet Switch Option provides transparent LAN bridging, user data bandwidth and access control through rate limiting and port-based VLAN filtering and tagging. This added functionality permits the PrimaStratum to be especially useful for installations requiring the multiplexing of legacy cellular services, such as 2G, with newer 3G and 4G circuits.
IP Backhaul Timing Source
The PrimaStratum guarantees TDM timing signal availability as a basis for all voice and data circuits no matter how remote or isolated the location of the interface equipment. Applications include cellular backhaul, remote data/voice extension, Last Mile data services in rural and remote areas, upgrade of existing TDM carrier circuits to combined IP and TDM backhaul interfaces.
**Other connector interfaces available, contact websales@emtec.com.au for further information**

Product Data Sheet