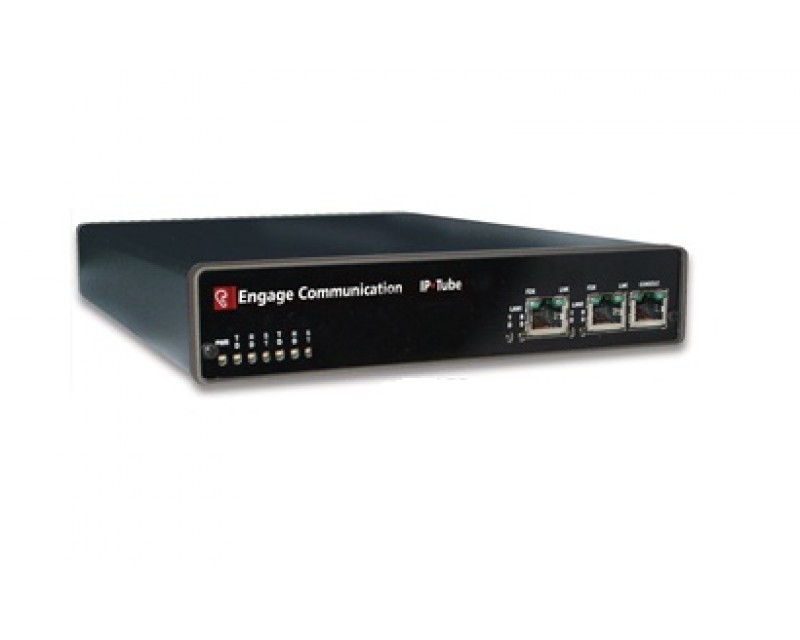 Engage IP Tube E3
Request Price

Manufacturer:
Engage Communication
Part Number:
043-4368-02
Description:
2-Port E1 Over IP
Availability:
Approx. 1-3 Weeks
Engage IP Tube E3
E3 Ethernet
E3 Voice, Video and Data Over IP
The IP Tube E3 encapsulates E3 circuits into IP Ethernet packets. The conversion of E3 circuits into packets enables organizations to dramatically reduce leased line costs by exploiting the efficiency of Ethernet networks. E3 Toll charges assessed by long distance and local carriers are eliminated or dramatically reduced for:
| | |
| --- | --- |
| • Competitive Local Exchanges | • Multi-Site Enterprises |
| • Internet Service Providers | • Cellular Service Operators |
| • Education: K-12 and Universities | • Governments and Municipalities |
Transparent Protocol and Signaling
The IP Tube E3's transparent operation maintains the proprietary signaling required to support call conferencing, call forwarding, caller ID and SS7. Transparent support for Modem, Fax, or Data circuits. Preserves toll-quality voice across the network.
The IP Tube E3's low latency E3 Over IP connection provides for the transparent interconnection of Private Branch Exchanges, Mobile Switching Centers, Telecom Switches and E3 based communication systems via:
LANs, WANs, MANs, IP Satellite and Wireless Ethernet
**Other connector interfaces available, contact websales@emtec.com.au for further information**

Product Data Sheet