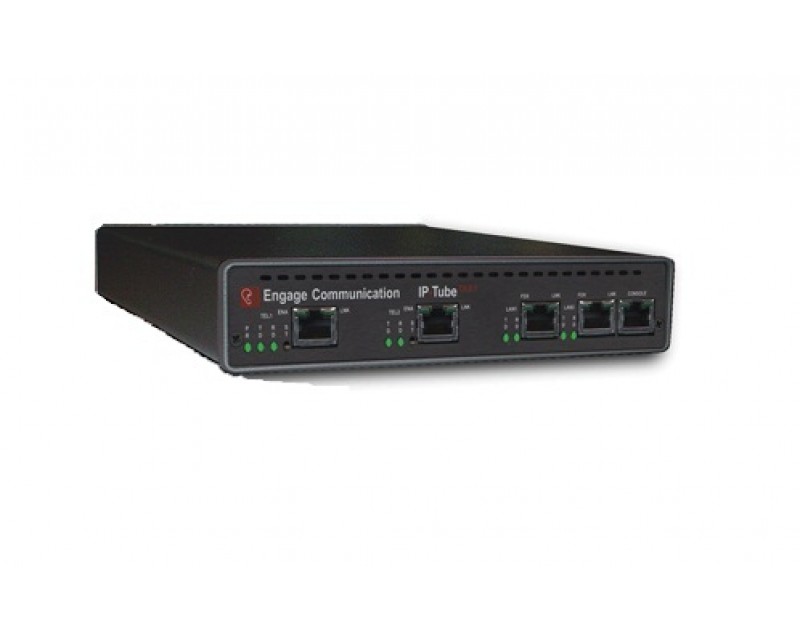 Engage IP Tube DLE1
Request Price

Manufacturer:
Engage Communication
Part Number:
220-2048-01
Description:
1-Port E1 Over IP
Availability:
Approx. 1-3 Weeks
Engage IP Tube DLE1
Convert E1 to Ethernet
E1 Voice, Video and Data Over IP
The IP Tube DLE1 encapsulates full and fractional E1 circuits into IP packets. E1 Over IP connections provide for the interconnection of PBXs and Telecom Switches via LANs, WANs, MANs, Satellite and Wireless Ethernet.
The IP Tube DLE1 ships with two E1 interfaces with either 1 or 2 active and two 10/100 BaseT Ethernet Interfaces. The E1 interfaces have configurations that for provide independent protocol, compression, packet sizing, buffering, clocking, framing, coding and channel settings. The inactive E1 Port can be activated via a software-based license key for a pay as you grow option.
Transparent Interconnect
The IP Tube DLE1's transparent operation maintains the proprietary signaling required to support PBX features such as call conferences, call forwarding, caller ID and SS7. Legacy phone equipment investment is preserved.
Signaling Support
PRI ISDN, SS7, and Proprietary out of band are supported. Transparent support for Data, Modem or Fax. Voice quality is not compromised.
**Other connector interfaces available, contact websales@emtec.com.au for further information**

Product Data Sheet