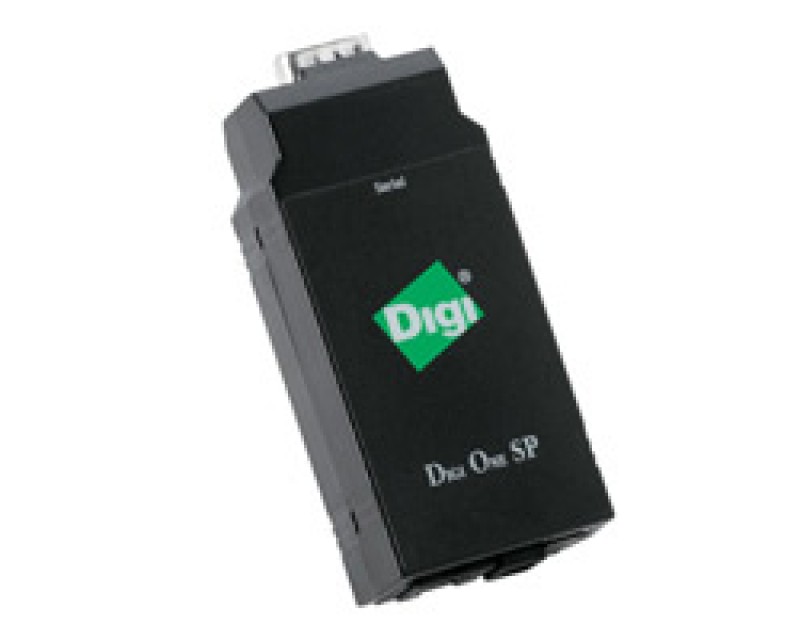 Digi One SP
Request Price

Manufacturer:
Digi International
Part Number:
70001851
Description:
Digi One SP
Availability:
Approx. 3-6 Weeks
Digi One SP
Cost-effective serial-to-Ethernet connectivity in a compact design for simple data communication applications
Digi One SP provides a reliable, cost-effective way to connect any type of serial device to the Ethernet. Its compact design delivers cost-effective performance and capability in one of the smallest form factors available.
Digi One SP supports a wide range of protocols using serial tunneling, TCP/UDP connections or Digi's patented RealPort® COM port redirector for remote native COM port access. RealPort enables existing applications to communicate, without modification, with serial devices over the Ethernet as if they were communicating over a serial cable.
Digi One SP is easy to install locally or remotely. The IP address can be configured using DHCP, ARP-Ping or the Device Discovery Utility that automatically detects all Digi One devices on the network. Using the web interface, users can configure advanced functions into their application.

Product Data Sheet