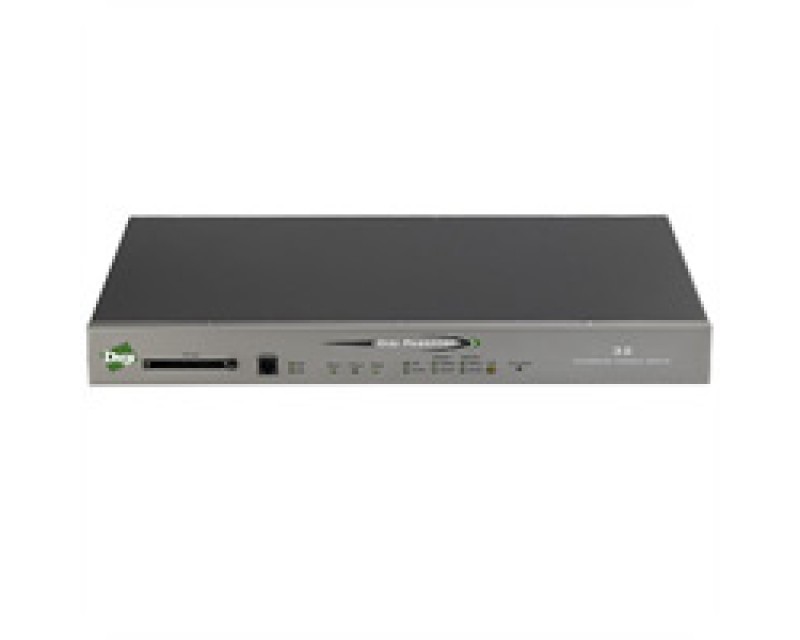 Digi Passport 8 with Internal Modem
Request Price

Manufacturer:
Digi International
Part Number:
70002268
Description:
8-Port Console Server with Internal Modem and 8x Serial Ports
Availability:
Approx. 1-3 Weeks
For the Australian version, please see 70002269
Digi Passport 8 with Internal Modem
Secure, Reliable in- and out-of-band Console Management
Digi Passport® console servers provide secure remote graphical access to computer systems and network equipment. Capable of communicating with virtually any server or device, Digi Passport is the ideal sys admin tool for cross-platform equipment support in data centers. It supports serial console connections, service processor connections to the leading server vendors, plus SMASH extensions to network-based access protocols, and is compatible with power distribution units (PDUs) from Server Technology, APC and other vendors. Digi Passport is available with 4, 8, 16, 32 or 48 serial ports (RJ-45), including FIPS 140-2 Level 2 certified models.
The Digi Passport, used in conjunction with the Digi Remote Power Manager, offers comprehensive in- and out-of-band infrastructure management. Users can remotely power on/off connected devices, reboot servers, and receive notifications of changes in power usage, temperature readings, system reboots and more.

Product Data Sheet