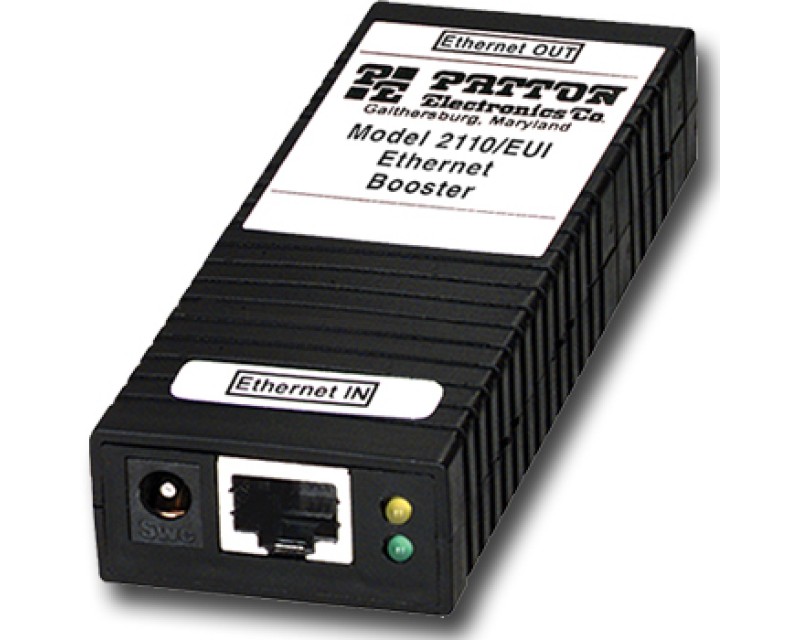 Patton CopperLink Model 2110
Request Price

Manufacturer:
Patton Electronics Co.
Part Number:
2110/EUI
Description:
10/100 Mbps Ethernet Booster
Availability:
In Stock
Patton CopperLink Model 2110
Ethernet Booster
The CopperLink Model 2110 doubles Ethernet distance limitations of 328 feet (100 meters). Multiple Model 2110 Ethernet Boosters can be placed in-line to further extend both Ethernet and PoE up to 1,640 ft (500 m), eliminating the need for additional switches, hubs, wireless access points, and expensive fiber installations. The Model 2110 is completely transparent to protocol making them true plug-and-play devices, completely interoperable with any network enabled device. The Model 2110 will not cause latency or degradation on your network connections, ensuring the maximum 100-Mbps full-duplex line rate.

Product Data Sheet