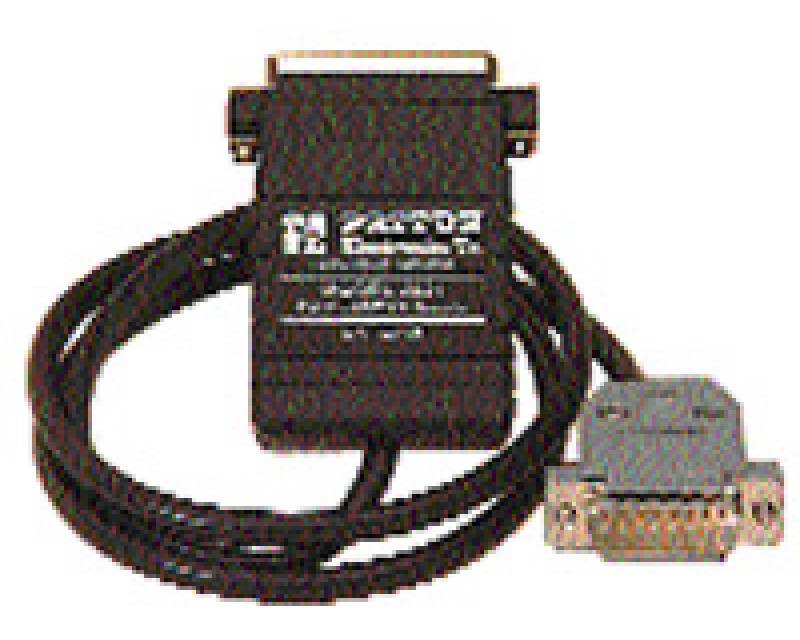 Patton Model 2021
Request Price

Manufacturer:
Patton Electronics Co.
Part Number:
2021FC-FT
Description:
RS232 DB-25F DCE to X.21 DB-15F DTE Converter
Availability:
In Stock
Note: This product has a minimum order quantity of 25
Patton Model 2021
Matches 16 sets of dual 75 ohm coax connections to 120 ohm twisted pair connections
RS-232 to X.21 Interface Converter
The Patton Model 2021 allows a synchronous RS-232 host to communicate bi-directionally with a synchronous X.21 modem. Supporting synchronous data rates to 384 kbps, the Model 2021 is the smallest converter of its kind, and requires no AC power or batteries to operate. And there's no configuration needed for the Model 2021.Because of its high speed capabilities, the Model 2021 is typically used in WAN connectivity, video conferencing and other high speed applications. Since it's protocol independent and passes all appropriate data, clocking and control signals, the Model 2021 is as easy to use as a patch cable. Every system integrator's toolbox should contain a Model 2021!
**Other connector interfaces available, contact websales@emtec.com.au for further information**

Manual