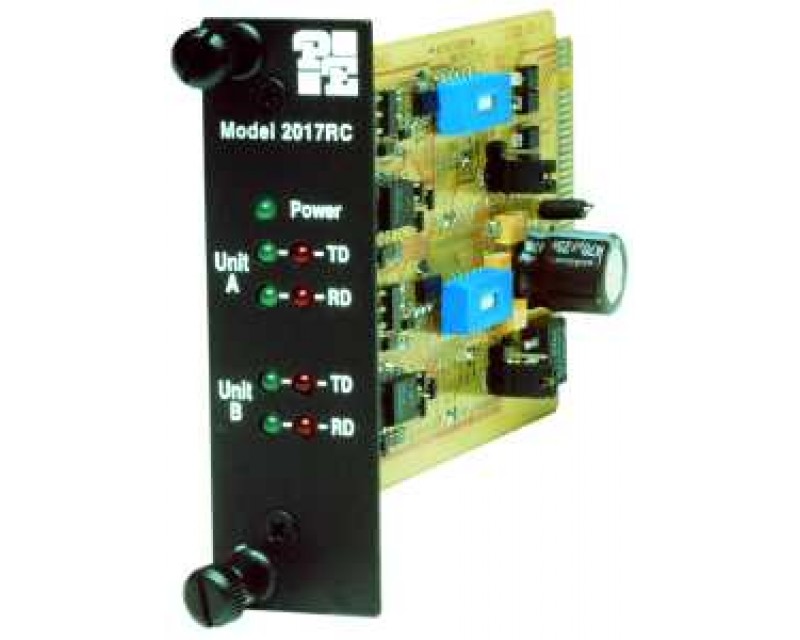 Patton Model 2017PF
Request Price

Manufacturer:
Patton Electronics Co.
Part Number:
2017PF
Description:
2x RS-232 to 2x Current Loop Converter Rack Card
Availability:
Approx. 1-3 Weeks
Note: This product has a minimum order quantity of 50
Patton Model 2017PF
Matches 16 sets of dual 75 ohm coax connections to 120 ohm twisted pair connections
DTE, RS-232 to 20 mA Current Loop, Interface Converter Rack Card
The Model 2017PF is an async device that operates bi-directionally in full- or half-duplex modes.The Model 2017PF occupies one slot of the 1000R/16 front-load rack. It has dual independent converters that enable two async DTE RS-232 devices to communicate with two 20-mA current loop devices over two twisted pairs. It can be configured for active or passive transmitters.
**Other connector interfaces available, contact websales@emtec.com.au for further information**

Manual