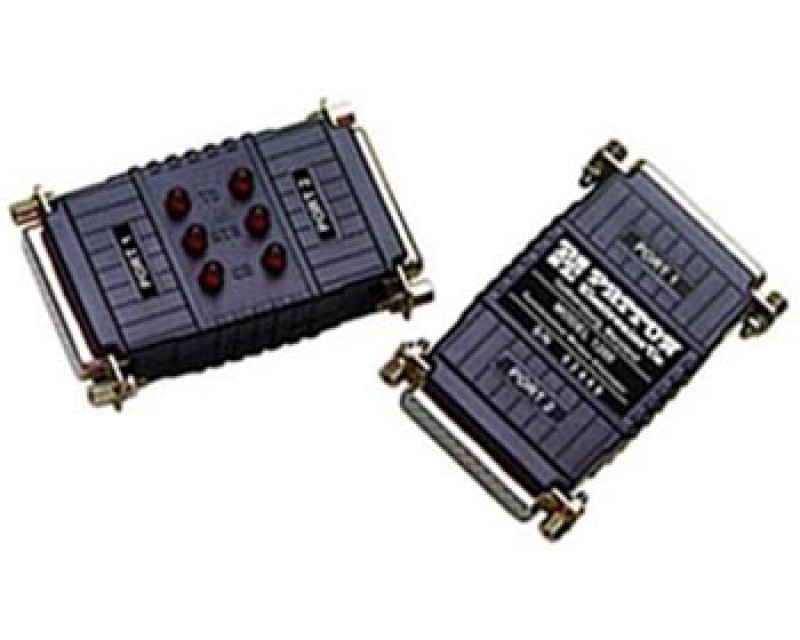 Patton Model 1200
Request Price

Manufacturer:
Patton Electronics Co.
Part Number:
1200F
Description:
Female Synchronous Modem Eliminator
Availability:
Out Of Stock
Patton Model 1200
Matches 16 sets of dual 75 ohm coax connections to 120 ohm twisted pair connections
Synchronous Modem Eliminator
Have you been using synchronous modems to connect two synchronous DTEs, even though the distance between them is negligible? If so, the Patton Model 1200 synchronous modem eliminator can save you lots of money! Installing between the DTEs, the Model 1200 synchronizes their clocking and matches the wiring. All you need is two straight through RS-232 cables of 150 feet or less. The Model 1200 requires no AC power or batteries. Handshaking can be set to emulate dial-up or leased line service. The Model 1201 has LED indicators that monitor TX, RX and CD.
**Other connector interfaces available, contact websales@emtec.com.au for further information**

Manual