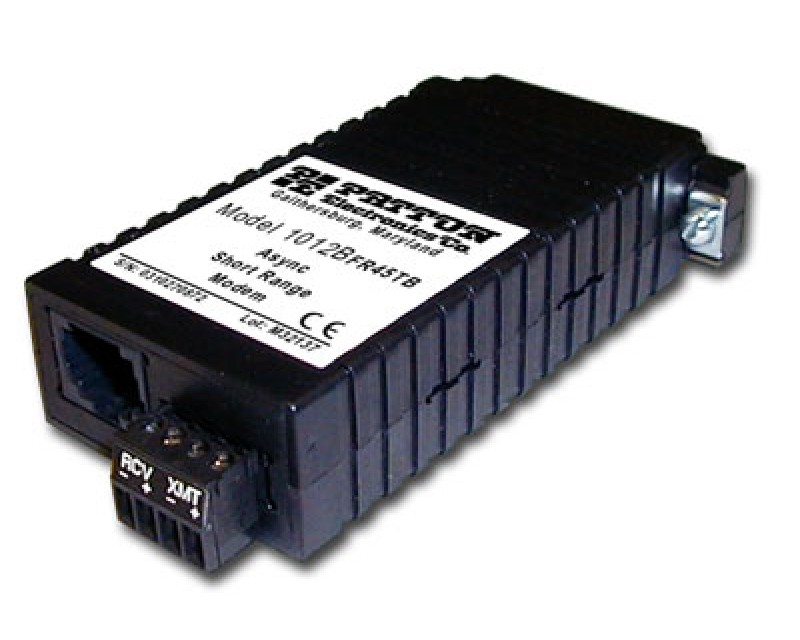 Patton Model 1012B
Request Price

Manufacturer:
Patton Electronics Co.
Part Number:
1012BFR11TB
Description:
Transformer-Isolated Short-Range Modem with RJ-11
Availability:
Approx. 1-3 Weeks
Note: This product has a minimum order quantity of 25
Patton Model 1012B
Matches 16 sets of dual 75 ohm coax connections to 120 ohm twisted pair connections
Self-Powered, Carrier-Controlled Transformer-Isolated, Short-Range Modem
The Model 1012B asynchronous short range modem is ideal for multidrop environments or for applications requiring hardware control signals. Attaining DC isolation through custom-designed ferrite core transformers, the Model 1012B operates effectively between buildings. In a point-to-point application, the Model 1012B will operate full or half duplex up to 6 miles (9.7 km). Supporting data rates to 57.6 kbps, the Model 1012B requires no AC power for operation. 600 Watts per wire of Silicon Avalanche Diode surge protection on the line side is now standard.
**Other connector interfaces available, contact websales@emtec.com.au for further information**

Manual