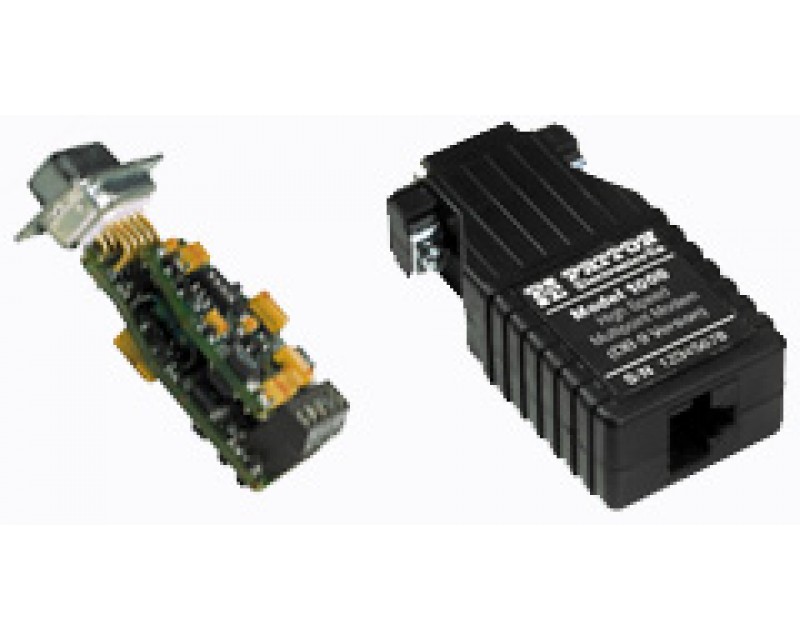 Patton Model 1008
Request Price

Manufacturer:
Patton Electronics Co.
Part Number:
1008F
Description:
High Speed Multipoint DB-9 Short-Haul Modem
Availability:
Approx. 1-3 Weeks
Patton Model 1008
Matches 16 sets of dual 75 ohm coax connections to 120 ohm twisted pair connections
Self-Powered, High Speed Multipoint, DB-9, Short-Haul Modem
The Model 1008 is our first multipoint short range modem to fit in an ultra-miniature DB-9 package! Compatible with the new Model 1004A, the Model 1008 supports data rates to 115.2 kbps and distances up to 9 miles (14.5 Km) on 19 AWG @ 1200 bps over one or two twisted pair. Requiring no AC power or batteries for operation, the Model 1008 allows up to 50 terminal drops in a multipoint environment. The Model 1008 passes data, plus one control signal, in each direction. Five separate configuration parameters let you custom-tailor the Model 1008 to your particular application. And surge protection is standard!
**Other connector interfaces available, contact websales@emtec.com.au for further information**

Manual