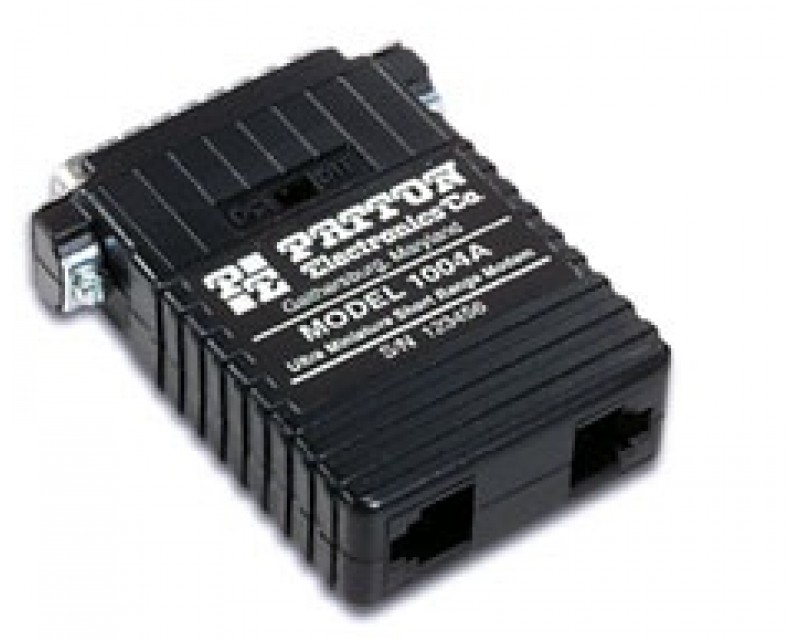 Patton Model 1004A
Request Price

Manufacturer:
Patton Electronics Co.
Part Number:
1004AF
Description:
High Speed Multipoint Modem
Availability:
Approx. 1-3 Weeks
Patton Model 1004A
Matches 16 sets of dual 75 ohm coax connections to 120 ohm twisted pair connections
Self-Powered, High Speed Multipoint Modem
The Model 1004A 2/4 wire short range modem is the next generation replacement forour popular Model 1004. The Model 1004A still gives you up to 50 terminal dropsover one (half duplex) twisted pair, and still supports async data rates up to 115.2kbps. It also passes data plus one control signal in each direction, just like the Model 1004. However, the Model 1004A now gives you more flexibility, with extra configuration parameters: Two separate high/low impedance settings, echo on/off and selectable RTS/CTS delay are now standard, as well as selectable carrier control and a DCE/DTE switch. Also standard on the new Model 1004 is 600 wats per wire of Silicon Avalanche Diode surge protection (no need to add an S to the model number when ordering).The Patton Model 1004A- it's the same short haul you've come to depend on, only better!
**Other connector interfaces available, contact websales@emtec.com.au for further information**

Manual