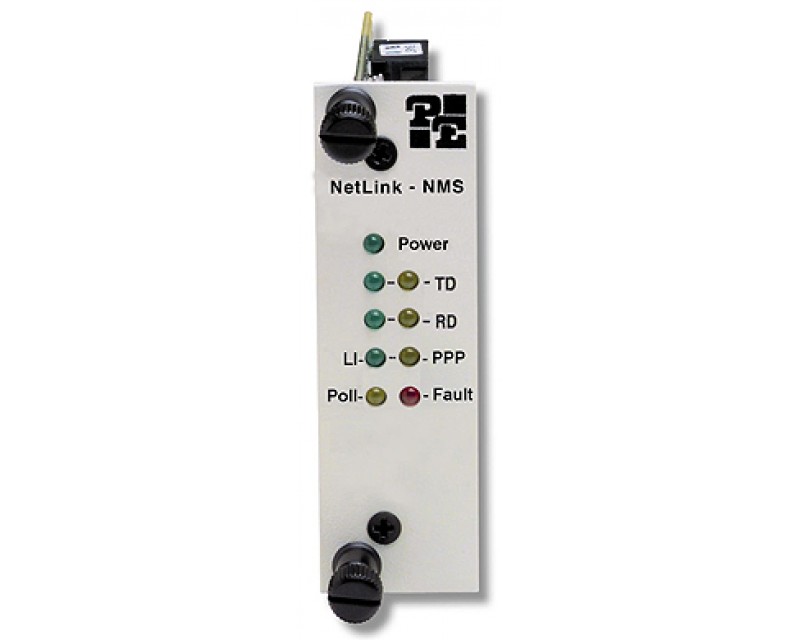 Patton Model 1001CC RACK CONTROL CARD
Request Price

Manufacturer:
Patton Electronics Co.
Part Number:
1001CC
Description:
RACK CONTROL CARD
Availability:
In Stock
Patton Model 1001CC RACK CONTROL CARD
Matches 16 sets of dual 75 ohm coax connections to 120 ohm twisted pair connections
NetLink Management Module
Patton's Model 1001 Telco chassis and rack system offers enterprises and service providers a convenient, cost-effective solution for extending and terminating point-to-point communication links. The 16-slot, 2U-high enclosure supports managed modules, un-managed modules, and redundant power supplies. Managed modules for installation within the Model 1001 chassis include mDSL Model 1095RC, iDSL Model 1092RC, G.SHDSL Model 3088RC, HDSL Model 1094RC, G.703/G.704 Model 2701RC and Models G.703 2707RC. Un-managed modules include VDSL Models 1058RC and 1068RC, Models 1065 and 1080ARC industrial modems, and Models 2158RC and 2168RC Ethernet Extenders. By installing a Model 1001CC control module in each chassis, you can interconnect up to 8 chassis in a daisy-chain and use the Model 1001MC to manage the entire NetLink system via a single IP address.