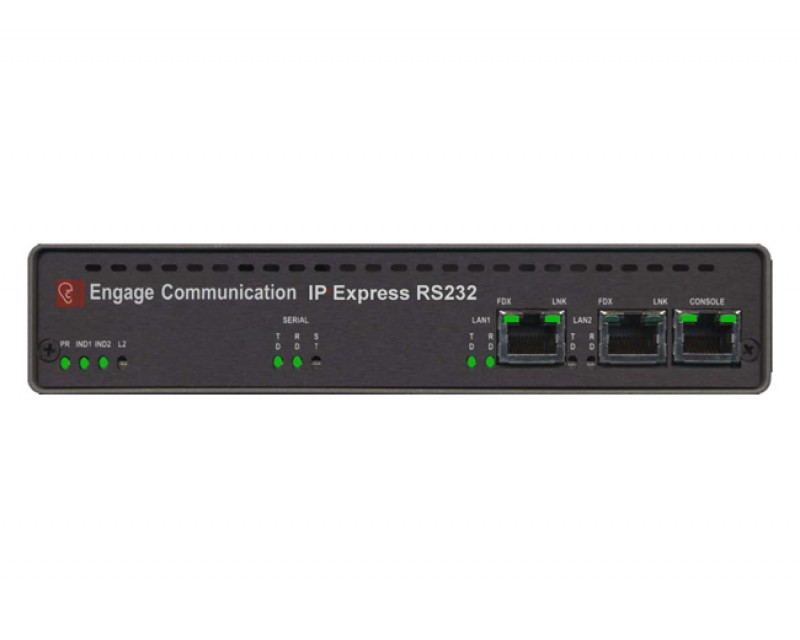 Engage IP Express RS232
Request Price

Manufacturer:
Engage Communication
Part Number:
IP-EXPRESS-RS232
Description:
Serial WAN Router
Availability:
Approx. 1-3 Weeks
Engage IP Express RS232
IP Express Router
IP Express RS232 is a Wide Area Network solution that bridges Ethernet Packets or routes the Internet Protocol through a High Speed RS232 WAN interface. The RS232 WAN port supports Point to Point and Frame Relay Wide Area Networking Protocols with 24/7 proven interoperability.
IP Express RS232 are used extensively with Wide Area Networks for high performance branch office connectivity and Internet access. Internet Service Providers deploy the IP Express RS232 as a customer premise solution. Corporations and Government agencies select the IP Express RS232 for its ease of installation and reliability.
The IP Express RS232 is a very reliable, high performance and cost effective IP WAN Router and Ethernet Bridge for interconnecting remote LANs and for shared high performance Internet Access. IP•Express RS232 is great for:
• Branch Office Connections
• Shared Internet Access
• Education District Networking
• Multi Megabyte File Transfers
• Ethernet to RS232 Conversion
**Other connector interfaces available, contact websales@emtec.com.au for further information**

Product Data Sheet