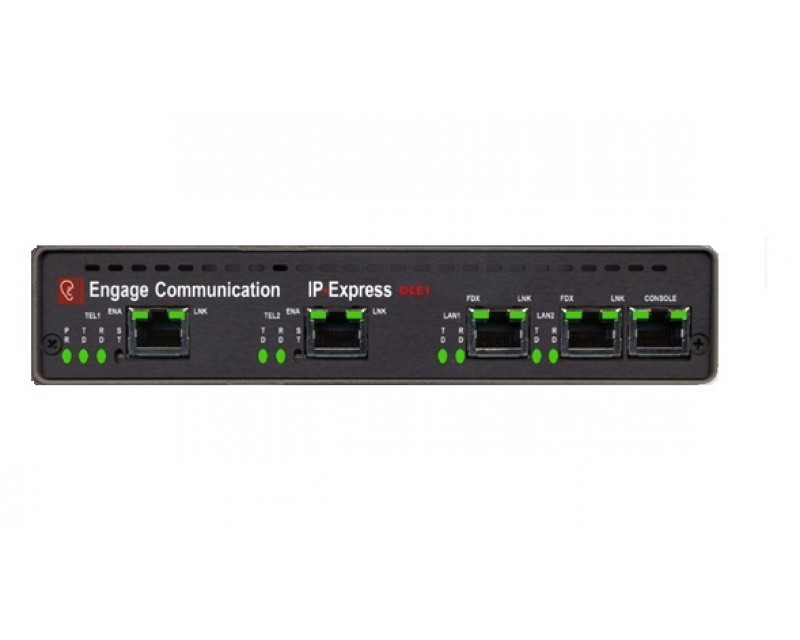 Engage IP Express DLE1
Request Price

Manufacturer:
Engage Communication
Part Number:
095-2048-01
Description:
E1 MUX WAN Router
Availability:
Approx. 1-3 Weeks
Engage IP Express DLE1
MUX WAN Router with Two Integrated E1 DSU/CSUs
The IP Express DLE1 interconnects remote LANs and addresses the large market for connectivity in the multi-megabit bandwidth range such as high quality MPEG Video delivery.
The Integration of the E1 CSUs provides for a complete solution with a straight forward configuration.
**Other connector interfaces available, contact websales@emtec.com.au for further information**

Product Data Sheet