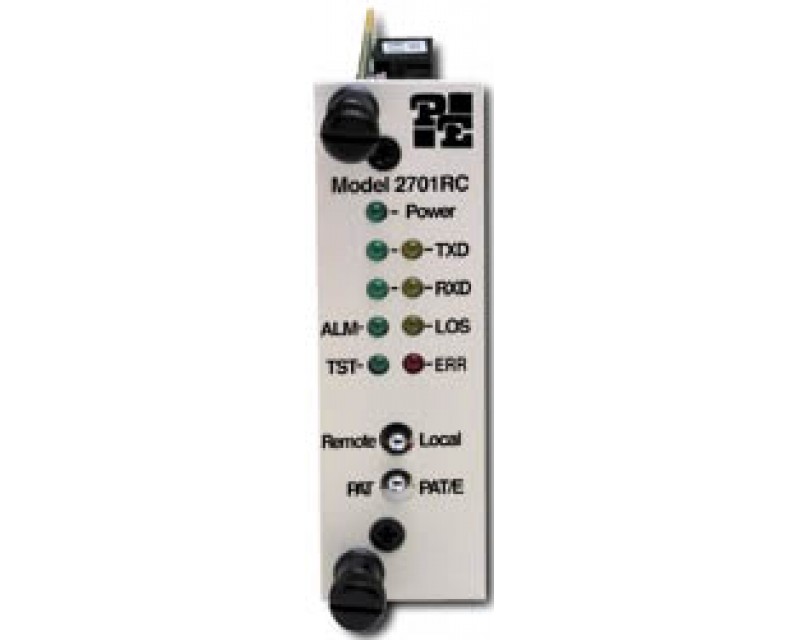 Patton Model 2701RC/C
Request Price

Manufacturer:
Patton Electronics Co.
Part Number:
2701RC/C/IA EOL
Description:
G.703/G.704 NTU with RJ-45 Interface
Availability:
In Stock
Patton Model 2701RC/C
G.703/G.704 Network Termination Unit (NTU)
Today's customers require low-cost network solutions that deliver high speed connections to the Internet and Corporate Intranets while supporting videoconferencing and many other wide-area services. The NetLink Model 2701 E1/Fractional E1 NTUs satisfies those needs. The NTUs terminate G.703/G.704 services for all n x 64 kbps rates and connect to the customer's router, FRAD, CODEC, and switches with a V.35, X.21, EIA-530, or 10Base-T Ethernet interface.

Product Data Sheet