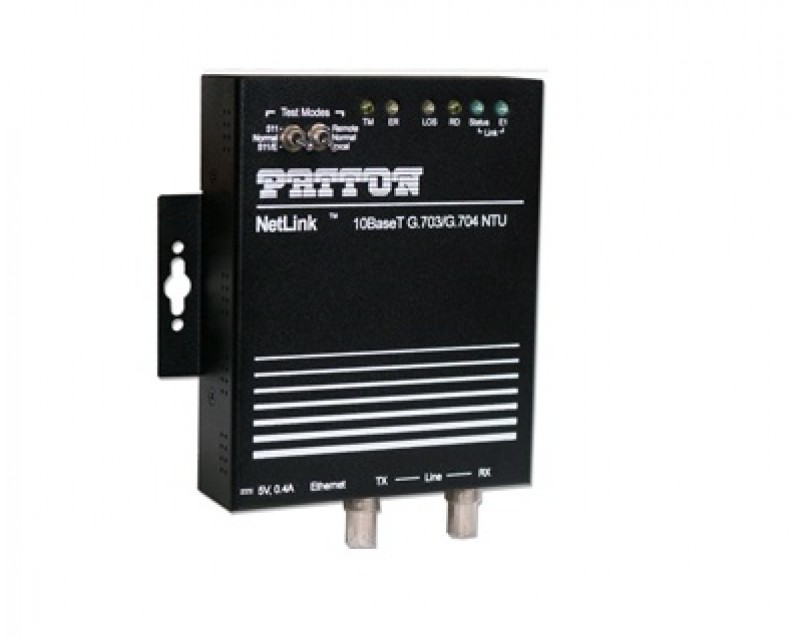 Patton Model 2701R/I
Request Price

Manufacturer:
Patton Electronics Co.
Part Number:
2701R/I/EUI
Description:
Ruggedized G.703/G.704 NTU with 10BaseT Interface
Availability:
Approx. 1-3 Weeks
Note: This product has a minimum order quantity of 10
Patton Model 2701R/I
Network Termination Unit
Remote Router Porting with Patton's Ethernet-over-E1 Bridge Patton Electronics introduces a new way of interconnecting remote branches to a Main Office LAN using the Model 2701/I Ethernet-over-E1 Bridge. Called "Remote Router Porting" (RRP), it offers network managers and integrators a simple and economical way for LAN-to-LAN deployments. At the branch office, RRP replaces the traditional router and CSU/DSU solution with Patton's Patton's Ethernet-over-E1 Bridge, which includes integrated E1 and 10Base-T transparent bridging. This unit allows for high-speed PPP data connections across the Wide Area Network at scalable data rates of nx56/nx64kbps up to 2.048 Mbps, and also connects directly to the 10Base-T branch office LAN at 10Mbps. The 2701/I transparently forwards Ethernet packets to a headquarters LAN based on their destination MAC address.

Product Data Sheet