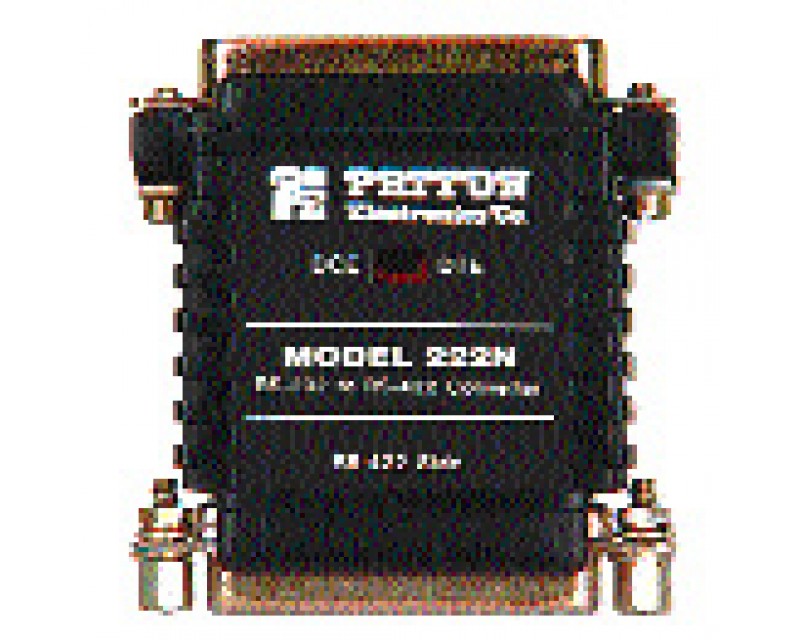 Patton Model 222N9
Request Price

Manufacturer:
Patton Electronics Co.
Part Number:
222N9F
Description:
RS232 to RS422 Converter with DB-9
Availability:
Approx. 1-2 Weeks
Patton Model 222N9
Matches 16 sets of dual 75 ohm coax connections to 120 ohm twisted pair connections
Interface Powered, RS-232 to RS-422 Converters (Transmit & Receive Data Only)
The Patton Model 222N Series of converters now comes in two "flavors": The Model 222N allows an RS-232 device with DB-25 port to connect to an RS-422 device up to 4000 feet away over two twisted pair. The Model 222N9 does the same thing for an RS-232 device with a DB-9 port (now called EIA-574). Both converters support data rates up to 19.2 kbps, and require no AC power or batteries for operation. All handshaking lines are looped back. The Model 222NRC is a dual rack card version of the Model 222N, with two converters in one card!
**Other connector interfaces available, contact websales@emtec.com.au for further information**

Manual